1642--First Due Engine--It is a 2000 E-One Pumper/Tanker on a International chassis.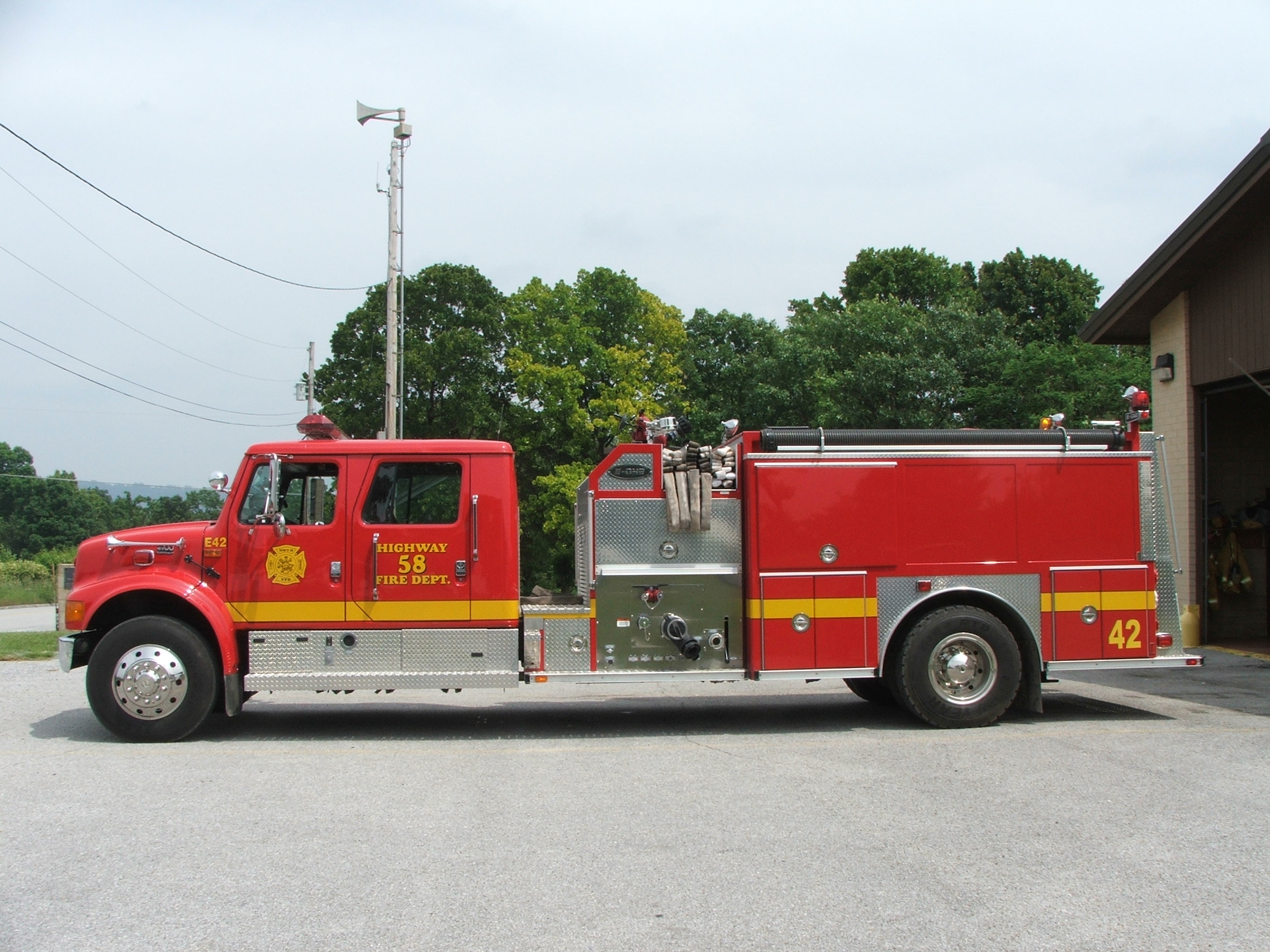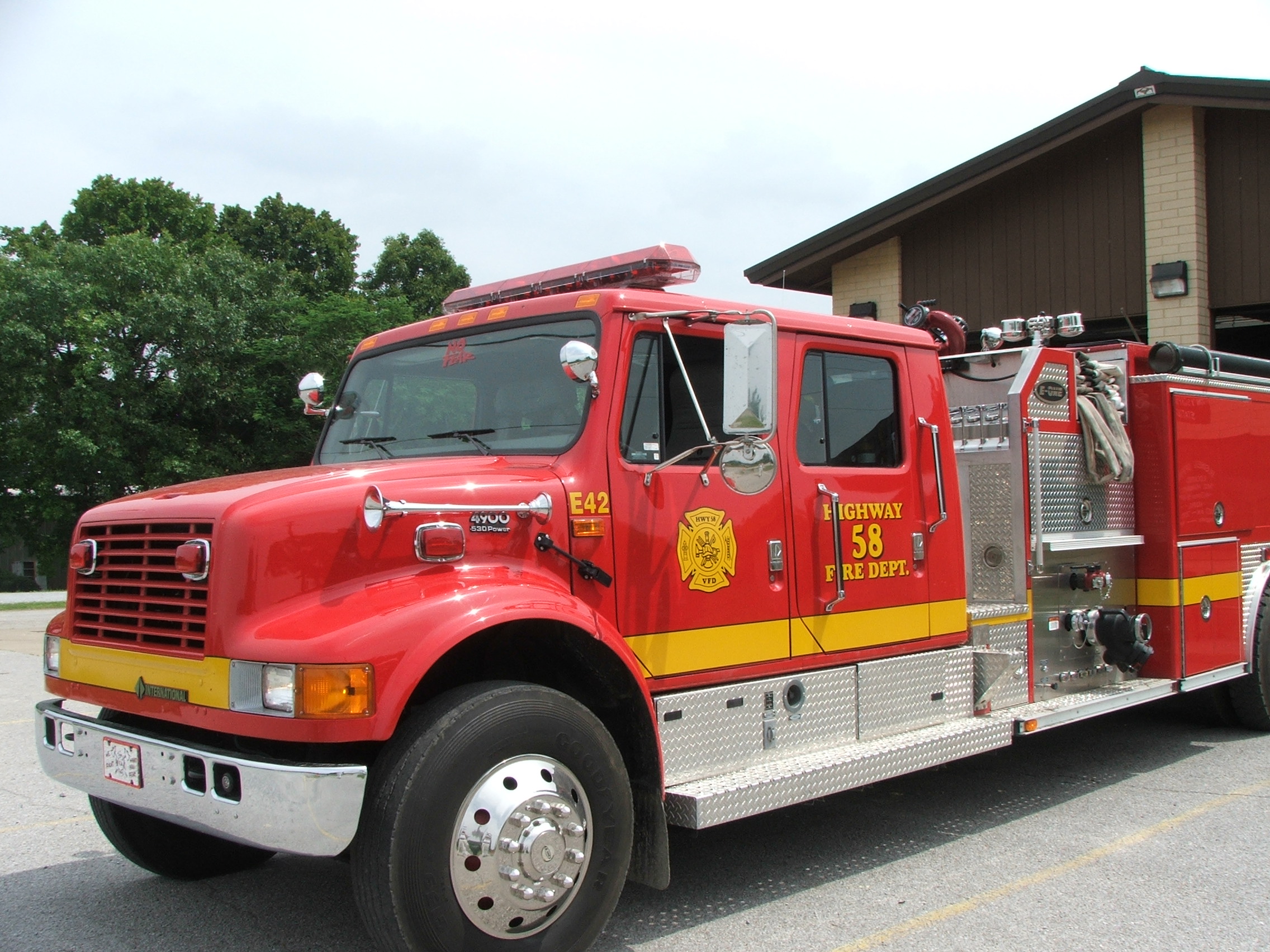 This picture is of the right rear passenger compartment that as you can see stores our forcible enrty tools and the green bag houses our RIT or search line.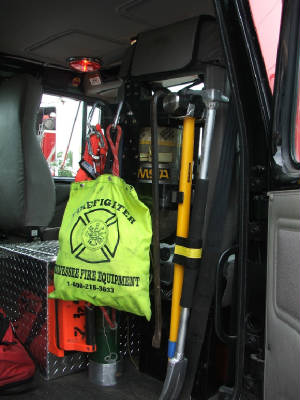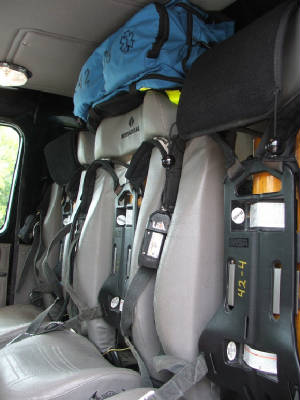 1652--Second Due Engine/ Mutual Aid response engine-- It is a 1988 Volvo White GMC E-One Pumper/Tanker.
1682-- Rescue/ Extrication Unit-- It is a 2003 Ford F-550 4 -door. It carries the heaviest set of HURST cutters and spreaders that the department has, it also carries air bags.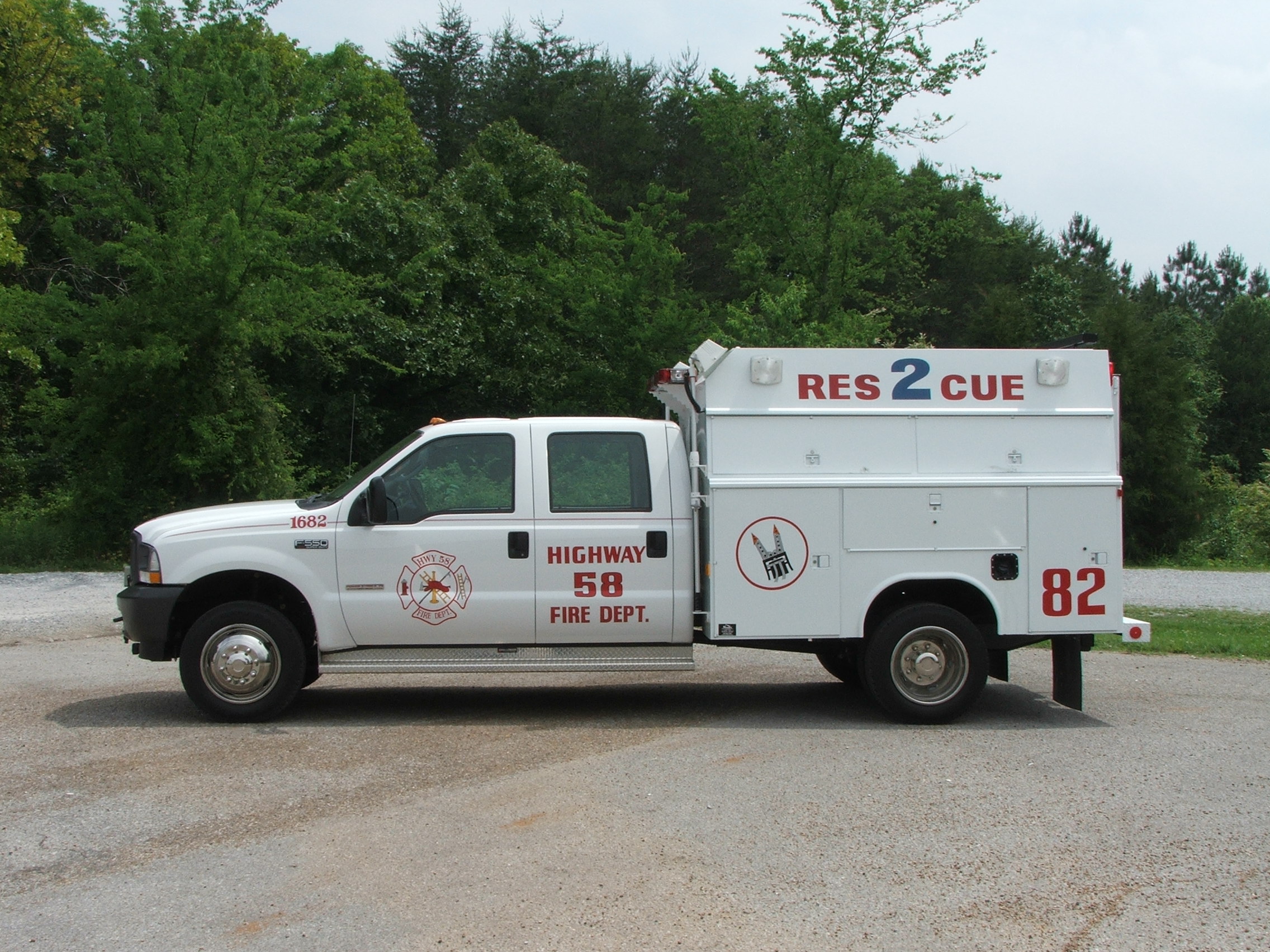 1692-- Medical Squad/ Also for man power--It is a 2000 Ford F-350 with a fiberglass box that hold all the medical first responder equipment and an AED.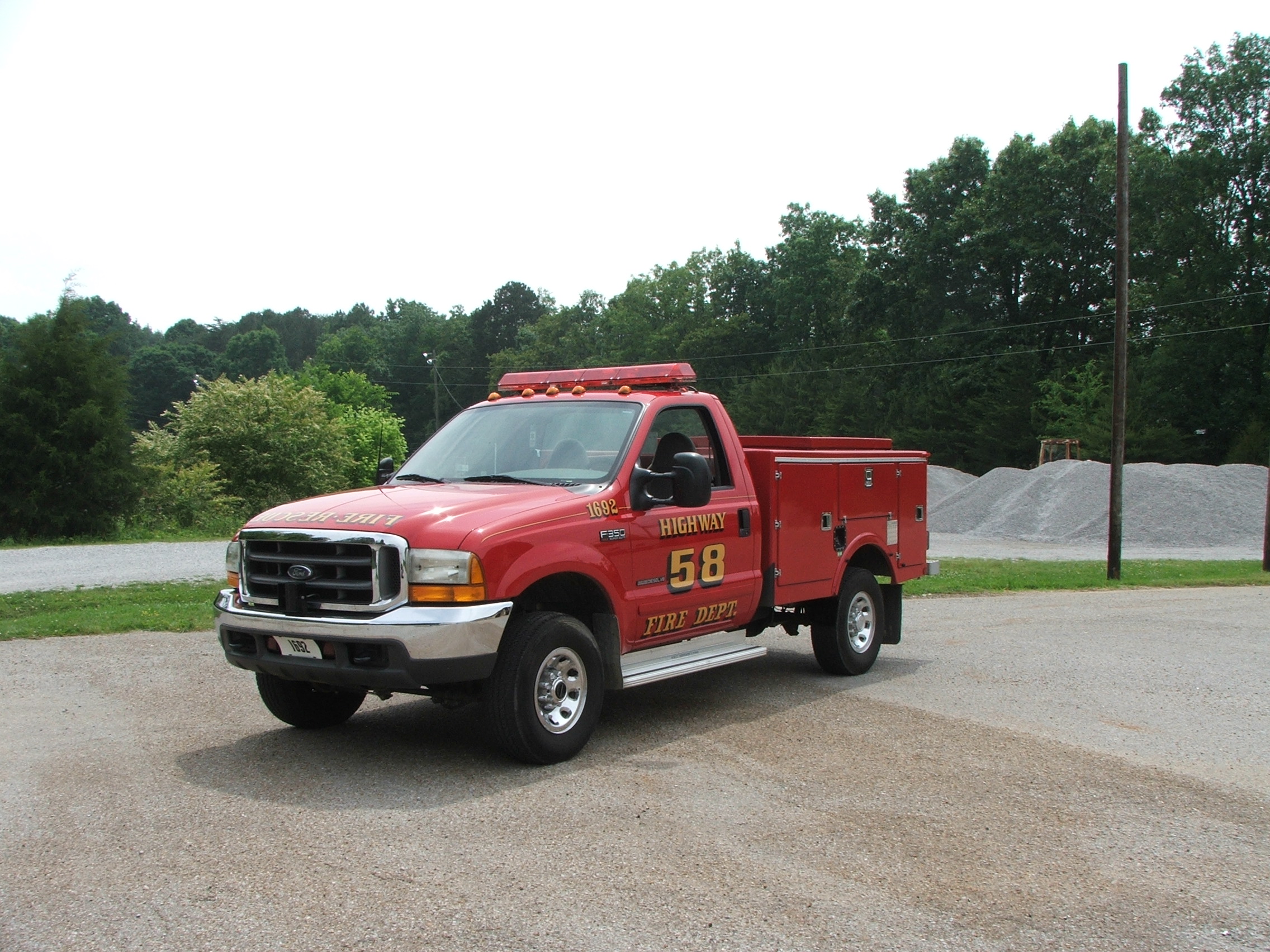 1697-- Brush Truck--It is a 1999 Ford F-350 with a full tow package and a 12000 Warn winch and brush guard. It has a 300 gal. skid unit with a 16 hp briggs engine and pump from Marco. It also carries and assortment of rakes, a chain saw, and a backpack blower